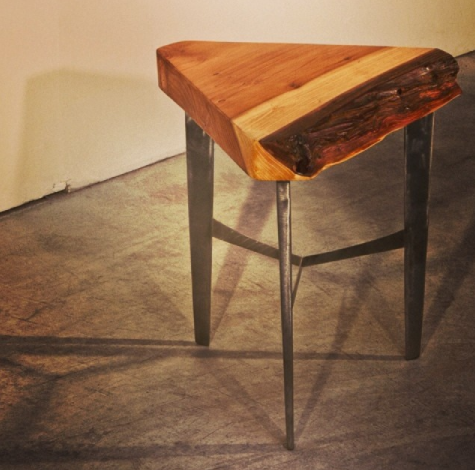 Monkey Pod
Live edge monkey pod with stainless steel base.
Remnant
10 different varieties of wood. Custom steel base with black patina finish.
Live Edge
Console table with polished stainless steel base made from storm fallen redwood.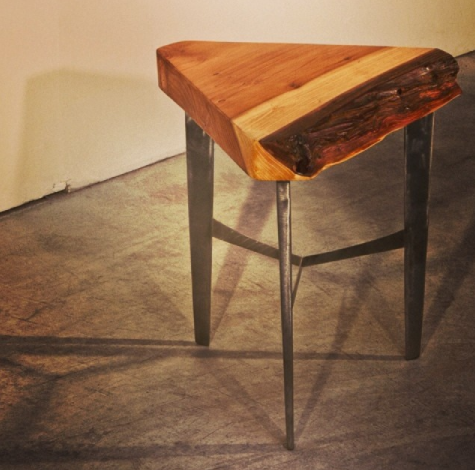 Redwood Triangle Table
Redwood triangle table with brushed stainless steel base
Gnarly
Olive wood side table with forged rebar base.
Walnut Desk
Walnut top with black patina finished legs.
 
Redwood Coffee Table
Redwood Coffee Table with brushed aluminum base. Redwood always amazes me. There are so many hues of red that always reveal themselves as I finish the wood. This piece came to my shop completely black with spots of orange spray paint dotted on it, it's true beauty hiding just below the surface.
California Racer
4'x8' Brazilian rosewood and black patina steel table.
Swirl
Hardwood walnut custom table tops with steel base painted in a white powder coat. Series of tables for Ocean Blue Gallery in Ocean Beach.
Stubs
Solid redwood slab with steel tube base. Black patina acid finish.
Skinny Denis
Monkey pod bench with steel base.